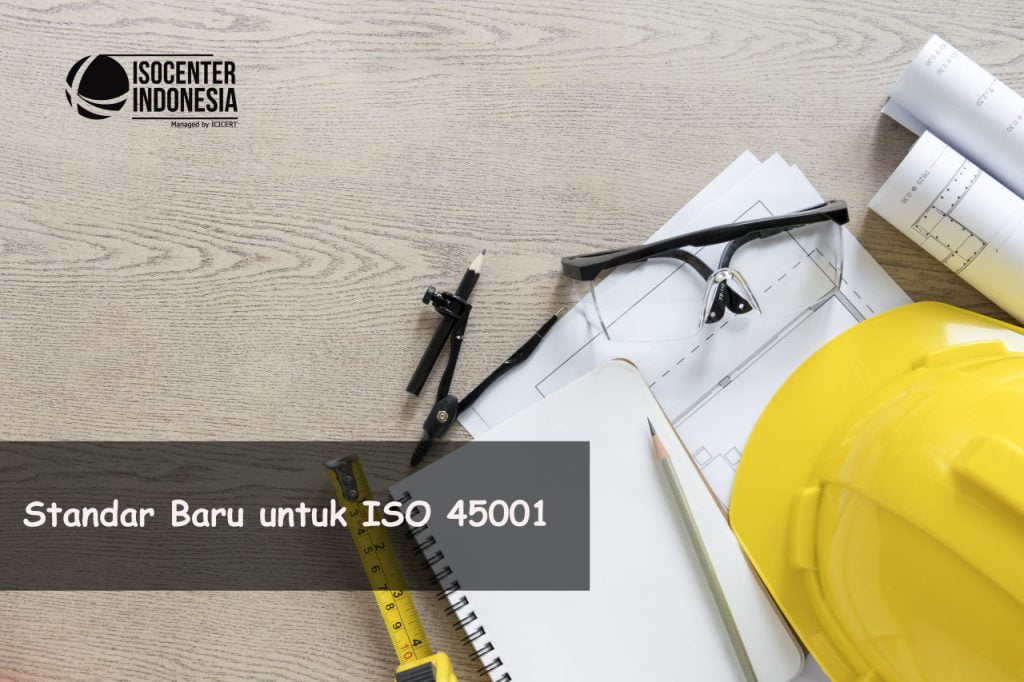 ISO baru-baru ini mengumumkan bahwa Komite ISO/PC 283-Sistem Manajemen Kesehatan & Keselamatan Kerja, telah dibentuk dengan tujuan untuk mengembangkan dan menerbitkan sebuah standar internasional untuk Keselamatan dan Kesehatan Kerja ( OH & S ) berdasarkan standar baru akan diketahui dengan nama 45001 . Pertemuan pertama komite ISO / PC 283 pada Oktober 2013 lalu, pengembangan dan publikasi ISO 45001 dibuat:
ISO / CD 45001 (draft komite yang pertama) yang akan diterbitkan oleh Mei 2014
ISO / DIS 45001 ( pertama rancangan standar internasional ) yang akan diterbitkan pada Februari 2015
ISO / FDIS 45001 (draft akhir standar internasional ) yang akan diterbitkan oleh Maret 2016
Dan akhir ISO 45001 ini akan diterbitkan pada bulan Oktober 2016. Standar baru akan mengikuti format "High -Level Structure" yang ditetapkan dalam lampiran SL , disesuaikan dengan revisi dari ISO 14001 dan ISO 9001 dijadwalkan untuk publikasi pada tahun 2015. Struktur tingkat tinggi akan menjadi format umum untuk semua standar sistem manajemen ISO baru dan direvisi menggunakan teks umum dalam standar . Struktur tingkat tinggi dari standar akan:
Scope (Cakupan)
Normative references (Acuan normatif)
Terms and definitions (Istilah dan definisi)
Context of the organization (Konteks organisasi)
Leadership (Kepemimpinan)
Planning Perencanaan
Support
Operational
Performance Evaluation (evaluasi kinerja)
Improvement (perbaikan)
Kelompok kerja tim ISO / PC 283 bertugas mengembangkan teks yang terkait dengan standar ini, dan saat ini juga sedang bekerja pada rancangan kerja internal. Untuk melihat informasi lebih lanjut tentang standar ini saat mereka bekerja melalui proses pembangunan. Diharapkan akan ada masa transisi bagi organisasi yang disertifikasi dengan OHSAS 18001 seperti biasa setiap kali sebuah standar ISO direvisi.
Sumber :
http://en.wikipedia.org/wiki/ISO_45001
http://www.iso.org/iso/home/store/catalogue_tc/catalogue_detail.htm?csnumber=63787